The Blake and Butler Beauty Clinic is now offering a full range of facial treatments. Book now online or call the salon on 01904 625992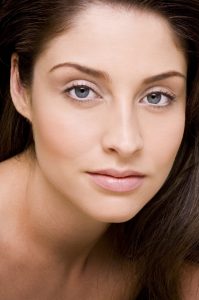 Express Facial                                                    £30.00
Designed to meet your basic needs this facial will leave your skin looking clean, clear and fresh – ideal for any occasion where your skin needs an instant boost.
Skin Specific Facial                                          £45.00
Following a consultation the skin is treated using products specific to your skin type, whilst enjoying a facial and scalp massage treatment to help rejuvenate, rehydrate and rebalance the skin.
Holistic Facial                                                    £45.00
This treatment combines the use of a blend of products and essential oils tailored to your individual needs together with advanced massage therapy techniques. This facial leaves the skin radiant and revitalised, the mind clear and the body energised.
Environ Facial Clinic                                       £55.00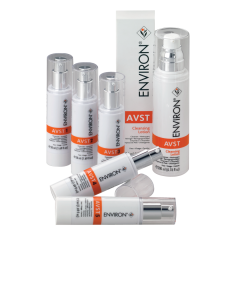 We are proud to be suppliers of Environ products and to use them in our beauty clinic. The cutting edge products help to create a glowing, youthful complexion. Our procedures are not about quick fixes or injectable toxins; they work in improving the skin condition resulting in maximum long-term benefits.
Using the highest quality products with active vitamin A, C and E, Environ products are used for anti-ageing, pigmentation on the skin and problematic skin. The Environ products have been pioneered by a cosmetic surgeon in South Africa aiming to help with protection against UV rays and free radicals. The Environ line is designed so the user can progress from a low dose in vitamin A to the highest acceptable for a non-prescription treatment. Together with the use of technology which drive the ingredients deep into the skin this facial is designed to be an anti-ageing facial with maximum results. You can read more about Environ products and treatments here.
Your face is unique, so following your consultation a treatment will be tailor made to suit you, using the latest non-surgical technology:
Bio face lift
This is a non-surgical, non-invasive cosmetic technique that provides an array of aesthetic benefits, these include:
Firmer skin
Reduced wrinkles
Lifting and toning of facial muscles
Rehydrating
Photon light therapy
Photon uses various natural light waves to activate photoreceptors in the skin cells. This helps:
Balance skin tone
Enhance circulation
Firm skin
Rejuvenate and freshen the skins appearance
Reduce the appearance of scars
Acne
Dermatitis
Soni Peel
This non-abrasive peel helps remove the signs of ageing, fighting the effects of time, sun damage and environmental agents. It is suitable for:
Dry skin
Fine lines
Dark spots
Dull skin
Acne
Diamond Dermabrasion
This is a light cosmetic procedure that uses mechanical exfoliation; it is a painless non-invasive, skin rejuvenating procedure, which gentle removes dead skin cells. It is recommended for:
Ageing skin
Sun damaged skin
Acne
Acne scarring
Altered pigmentation
Fine lines and wrinkles
Enlarged or congested pores
Stretch marks
Hot and Cold hammers:
Cold hammers are used to treat:
Oedema
Reduced dermal irritation
Reduced inflammation and hyper-sensitivity
Shrink pores
Hot hammers are used to:
Accelerate circulation
Enhance metabolism
Smooth wrinkles
Increases product results
Ultrasound
The Ultrasonic Facial treatment is a gentle, non-invasive treatment that is safe and suitable for all skin types. Even the most sensitive skin will benefit from this treatment. Increased blood flow stimulates collagen, the body's primary structural protein, providing strength and resilience to dermal tissue. This advanced anti-aging procedure gives your skin a much healthier, more youthful look and feel.
Recommended for:
Acne
Enlarged pores
Fine lines
Loss of tone
Puffy eyes
Dark circles
Environ Intense Vit C Cool Peel Treatment          £60.00                                   Course of 6 £350.00
This ground-breaking Cool Peel, which rejuvenates skin while caring for the epidermis,  is unlike more aggressive peels which destroy important skin cells, as it helps to stimulate healthy growth, with light, repetitive treatments.
A low concentration acid mask left on the skin for sufficient time has been shown to address lines, sun damage and problem skin effectively and comfortably. This achieves visibly smoother skin with minimal redness and no recovery time. The treatment is recommended as a course of six, taken once weekly.
Effects of Cool Peel
Thicken epidermis
Smooth wrinkles and lines
Improve natural moisturising factors of the skin
Improve skins radiance
Reduce and prevent breakouts
Lighten superficial pigmentation
Reduce redness
Reduce scarring